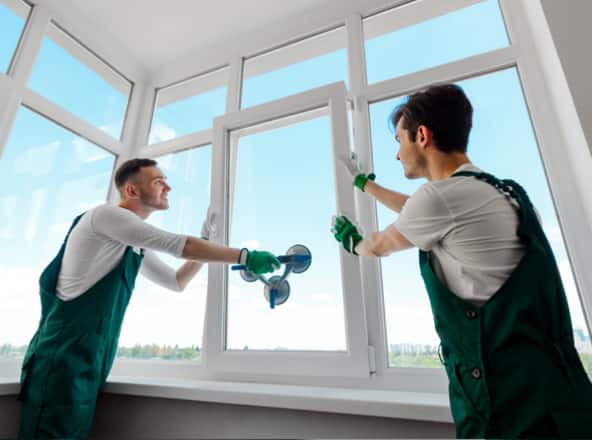 We love what we do
Our Story
HTR Windows and Doors is proud to bring our customer the best products, installation, and service. Our expertise spans all levels and facets of the window and door industries, from manufacturing to sales and more. We take our work very seriously – it is of utmost importance to us that we provide you with complete solutions and a headache-free experience. We want you to have the best door and window installation service your house deserves.
After all, windows showcase a home's soul, and so whatever we do has to reflect the aesthetic, character, and function of your home. Doing things right means bringing you one step closer to your dream home, and that is what matters to us.
WHEREVER YOU NEED US – WE WILL BE THERE
Over 1500 Doors and Windows Across Ontario Installed by HTR Windows and Doors
It is our pleasure to continue serving more Canadian homes and businesses in the years to come. We are grateful for the opportunities that Canadian homes and businesses have given us to show HTR Windows and Doors can bring to their homes and buildings.
What Makes Us The Best
[ultimate_icon_list el_class="no-icons"][ultimate_icon_list_item icon_type="custom"]
Honest and Fair Prices
We offer promotions throughout the year so that you can capitalize on savings and value at every turn. We make sure our prices are always competitive in today's market and that we don't compromise on quality to do so.[/ultimate_icon_list_item][ultimate_icon_list_item icon_type="custom"]
High Quality Product
We source our products from only the most reputable manufacturers. All our products are ENERGY STAR certified and CSA-approved. We ensure that our products consistently meet continually increasing standards by conducting frequent lab tests and inspections.[/ultimate_icon_list_item][ultimate_icon_list_item icon_type="custom"]
First Class Service
We believe that communication is the heart of every relationship – and so we make sure we are responsive to your needs. Additionally, we only utilize the best tools, equipment, and products from foam insulation to adhesives to perform our door and window installation service, guaranteeing quality and durability.[/ultimate_icon_list_item][ultimate_icon_list_item icon_type="custom"]
Professional Installation
Every member of our team has been carefully handpicked and has at least 10 years of experience under their belt. Our experts are WSAB and Window-Wise certified. Our installers always leave the workplace spick and span, and will always accommodate your schedule first. When we make a promise about how long a project will take, we stick to it.[/ultimate_icon_list_item][ultimate_icon_list_item icon_type="custom"]
Eco-friendly and cost-saving
Our ENERGY STAR-certified products can help you save up to 25% of costs on your energy bill, as reported by ENERGY STAR. Not only does this help reduce harm to the environment, our windows and doors will keep your home well-conditioned to the weather and help you save money![/ultimate_icon_list_item][/ultimate_icon_list]
HTR Windows and Doors Stories
Find out what other customers are saying about our door and window installation service
Robert Lizotte
Neal Weir
Euguen Giounounts
Service Areas
We Proudly Provide Our Unique Services To These Canadian Cities & Beyond
HTR Windows and Doors Toronto is proud to offer only the best window replacement and installation products in Toronto and surrounding areas. We have a passion for excellent service - guaranteeing on-time installations and sales staff to walk you through every step of the process.
Nothing matters more to us than your satisfaction. We would be happy to offer you modern, high quality and affordable windows that will beautify your home.
Get a Free Quote
Contact us to schedule your free in-home quote!